Damn.
I'm officially three challenges deep with Artstation now... after three mostly sleepless months. To be fair, I should have known it would be tough before throwing my hat in the ring.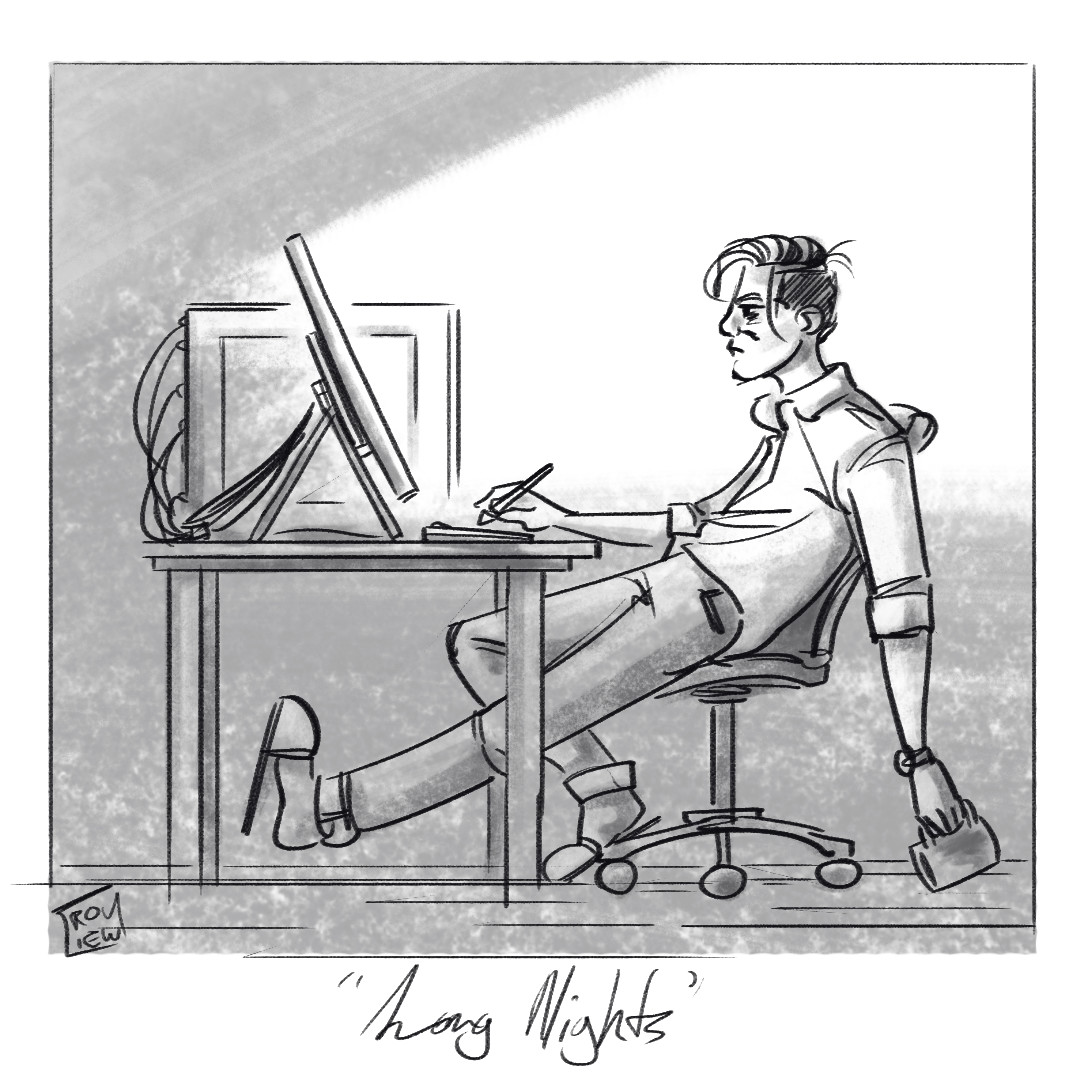 If I have anything to offer after essentially taking on a second full time job for the last quarter year, it's this: if you're going to load up your plate, it's best to finish it. 
Here's something interesting: Did you know that on average just under 24% of the entrants finalized their entries into the wild wild west? Even if you toss all of the learning opportunities, access to ongoing feedback, and sweet sweet social media style adoration... just making it to the finish line puts you in rarefied air. If you happen to kill it with your work, then all the better; you're standing in great company and look good doing it. 
So yeah, it was tough. 
I'd do it again.